Are you looking for ways to promote your art school? Why not do it with posters? But promoting an art school with posters will demand a little more effort than ordinary posters. After all you need make sure that the posters speaks volumes about your art school and as you would want interested students to be impressed with your school at one go. Here are a few tips which will help you in promoting your art school with posters: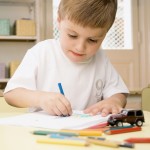 Draw attention to your posters by using photos of your students' sample art work instead of mere scenery and text. It need not be a masterpiece but should look realistic, drawing attention of the interesting candidates.
Be choosy in the photographs that you select for your poster. Go through a large number of pictures as it will help you in choosing the best. Make sure that the pictures you use are focused, have proper exposure and well lit.
Highlight on the strengths of your art school in the poster. If your art school is known for graphic design, use sample artwork that is reflective of this discipline. For multi-discipline institutes you can include art work sample from different disciplines.
The facility available at your art school plays an important role in arousing interests in students. You need to emphasis on the area of your school that you are most proud of. Use pictures of the art gallery to attract the students.
Do not make tall claims regarding your art school. Make sure your sales pitch is based upon the idea that ordinary people with no prior experience in art can seek admission to your school. This will help you in attracting students in bulk to your art school.
An art school photo poster will look incomplete if you do not include students at work in the poster. Click some pictures of your students at work in your art school and make sure you give them a prominent place in the poster.
Place your posters at the right place for perfect promotion. Target educational instructions and busy public places for the promotion. This will help you in drawing maximum eyeballs for the poster.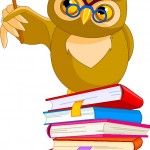 The above tips can be tried singly or can be clubbed with others. Once you have designed the poster to promote your art school, you will need to complement it with high quality printing. Make sure you go to a printer like PrintPapa who are one of the established printing service providers and specialize in various types of photo products such as photo calendars, photobook, photo greetings cards apart from posters.