Business cards are one of the most important corporate documents. Along with letterheads, envelopes and notepads they form a complete corporate printing material. The purpose of a business card is not just to provide contact details and address but to promote the business organization. It is thus important to create an attractive and interactive business card which  promotes the business. Here are a few tips that you should keep in mind while designing an interactive business card: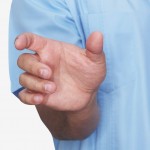 Play With Color: Color attracts human eye and thus printing a card in full color will make it interactive. Try to print the card in some bright shades which will ensure that it stands out among a bunch of cards.
Write A Slogan: Try printing a slogan on the back of the card that defines your business well or  writing one yourself will serve the purpose even better. This will create an impression in the minds of the people who see the card.
Shape It: There is no rule which says business cards need to be rectangular so you can be creative with the card shape as well. In case you are into car rentals you can shape your business card in the shape of a car. This will immediately attract a person who sees it and thus promote your business.
Use Your Photograph: If you are an agent dealing with real estate, insurance etc. it is advisable to print your photograph on the business card. This will make sure that people will recognize your face easily which is really beneficial for your business.
Make It Two Fold: This is a uniquely new concept where a business card is two fold and the size of a standard business card. This is ideal in cases where your business card needs to carry a lot of information about your business. The front and the back remains as usual while the inner folds carry the detailed information about your products and services.
Print A Calendar: You can print a calendar on one side of your business card. This will make your business card useful for the persons who receives it and ensure that you get more publicity from your business card.
An interactive business card won't materialize unless you get it printed from a professional printer on high end printing machines. This is where the services of a professional printer like PrintPapa can help you. They have been in the print and designing business for long and are equipped with the latest printing technology. They have built expertise in printing catalogs, door hangers, brochures, books and other printed materials.